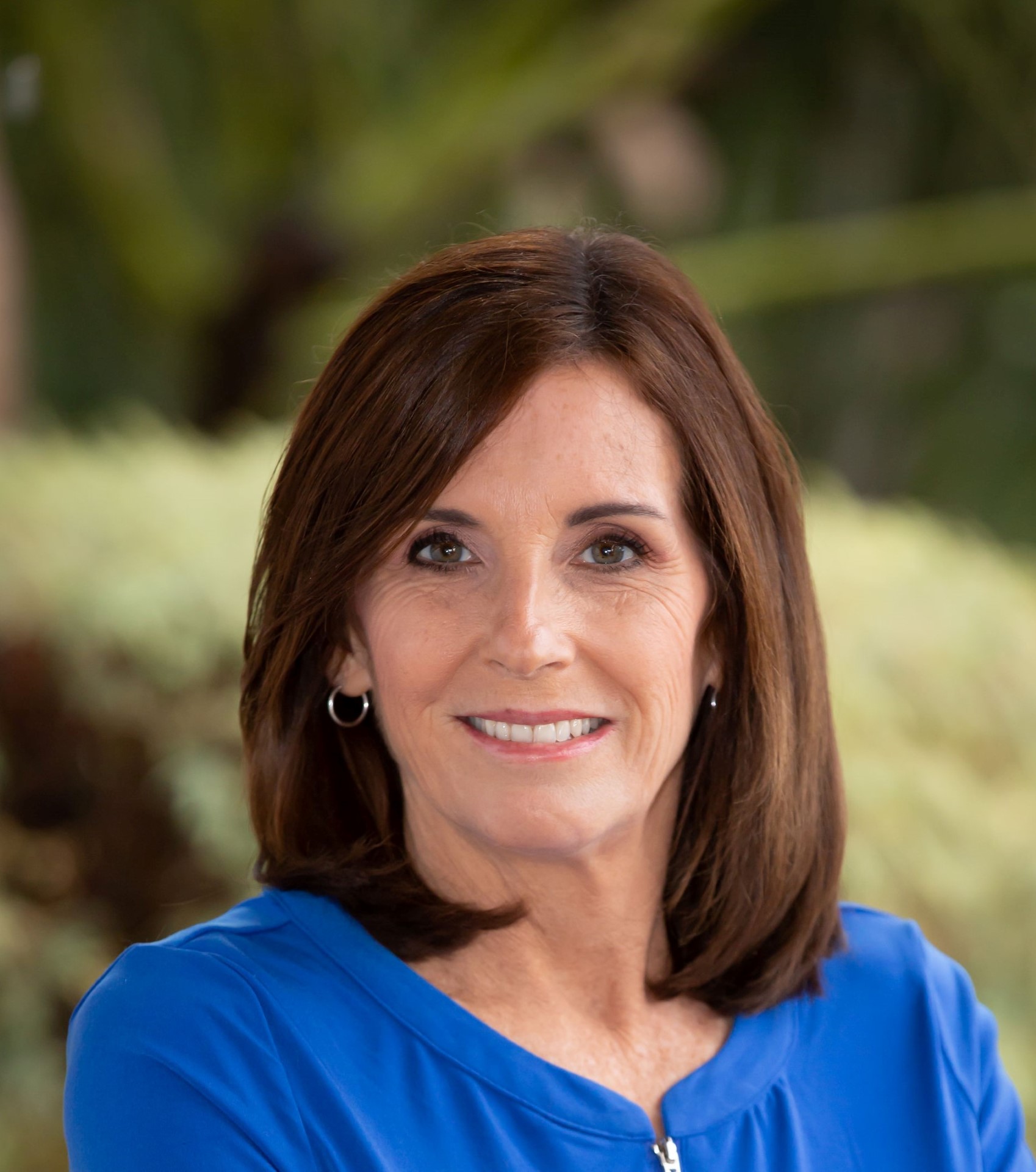 Colonel Martha E. McSally is a pioneering combat-proven leader, inspiring speaker, and celebrated author.
McSally is a compelling example of overcoming adversity and fear to achieve extraordinary feats. Losing her dad at the age of 12 and surviving sexual abuse and assault, she persevered to become the 1st woman in U.S. history to fly a fighter jet in combat and command a fighter squadron in combat. Martha deployed six times to the Middle East and Afghanistan, flying 325 combat hours in the A-10 attack plane, earning the Bronze Star and six air medals.
Cleared for Takeoff! How to overcome fear, build exceptional teams, and be agile and resilient in a turbulent world.
"Martha crushed her keynote speech to our first national gathering of over 1000 people since COVID. Our themes were courage and mental agility, and we were honored to have a pioneering combat hero like Martha deliver a powerful message that profoundly impacted so many. She naturally connects with people of all ages with relevant, compelling lessons for our business and lives."
Meghan, Chief of Staff to Founder/CEO of a large Professional Services Company
Martha McSally has repeatedly faced adversity and won. Now, this boundary breaker shares inspiring stories and timeless principles for how to overcome the obstacles in your own life and soar.
"Martha McSally paved the way for others, endured hardship, and exuded courage. The lessons she learned and the stories she shares are inspiring for anyone - in and out of the cockpit."
Hon. Heather Wilson, former Secretary of the Air Force